Resort Review: Grand Palladium Vallarta Resort & Spa, Nayarit Mexico
Nothing beats a luxury vacation to Mexico! I've written about some of the most expensive resorts in Mexico in the past, but when it comes to paying for a vacation, my wife & I and I tend to stick around the 4 star range purely due to price. You receive high quality service, and a great bang for your buck. Mexico is home to some of the most beautiful resorts, and friendliest people in the world. In an effort to better information about what you can expect when you book a resort in Mexico, I wanted to provide a written review of my recent experience at Grand Palladium Vallarta Resort & Spa, in lovely Nayarit Mexico.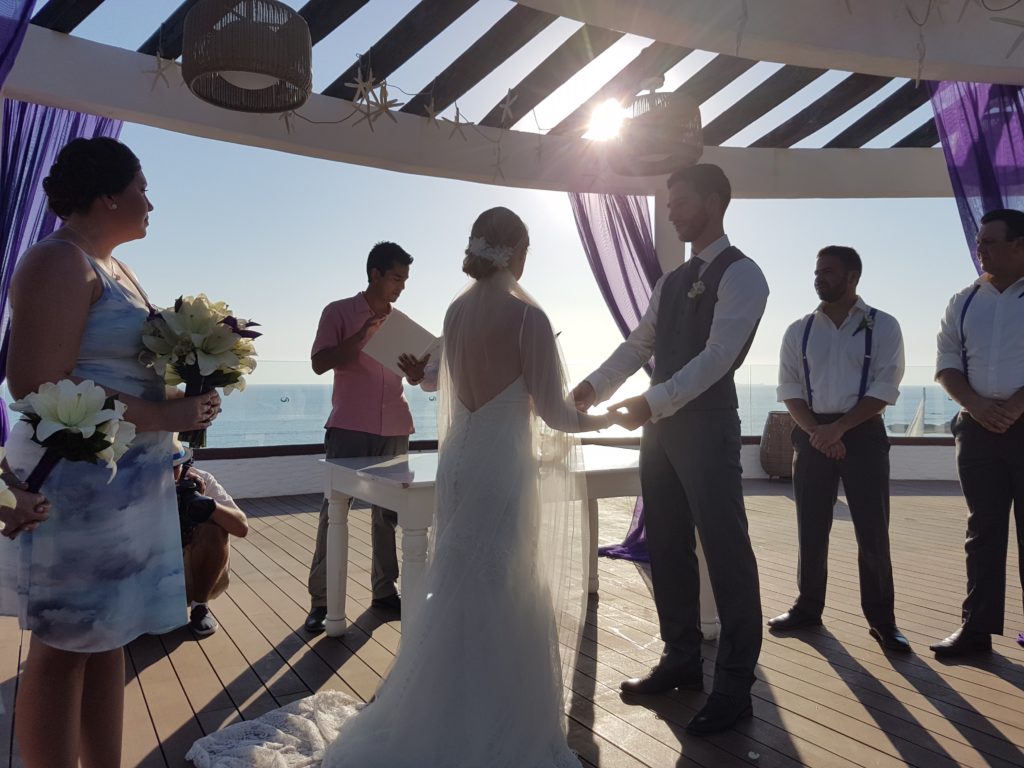 A Destination Wedding at Grand Palladium Vallarta Resort & Spa
My younger sister recently tied the knot with a superb fellow. They chose Grand Palladium Vallarta Resort & Spa because it has several locations to perform the wedding. On top of that, the size of the resort is perfect for a small destination wedding with 20-40 people. The resort is big enough that you never feel cramped, but small enough that you can easily get around, whether you're heading back to your room for a Siesta, running down to the beach for some surf, or finishing the night at their theatre or countless bars.
Despite careful planning, the Groomsmen of all people caused the wedding to be late, and somehow they used up the entire hour they had booked for the Justice of Peace / Pastor. The resort was quick to book an additional hour with the Pastor after his 4:00pm wedding. Despite that hiccup, the wedding party went for a quick drink or two, and the wedding was back on the rails within an hour.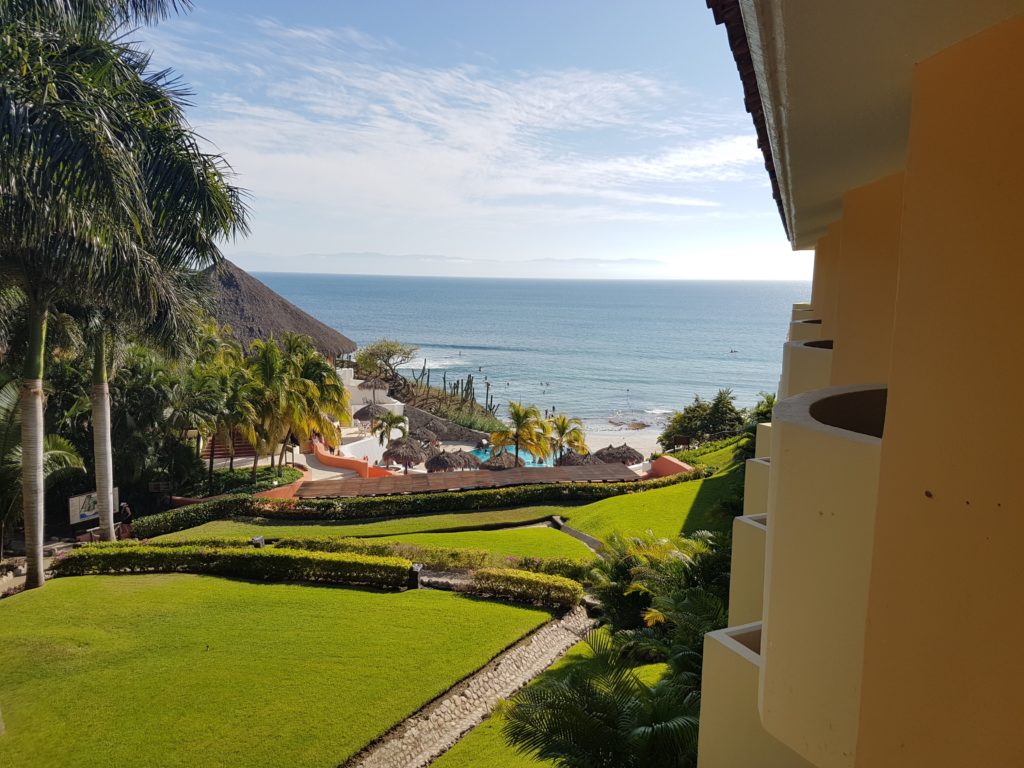 The food at Grand Palladium Vallarta Resort & Spa
A la cartes, a buffet, a snack bars, and a late night sports bar. This resort has everything you need to ensure that your all inclusive week at this luxury resort is mixed up with a variety of food. Their A La Cartes include:
Restaurant Portofino – Mediterranean food with some Italian dishes.
Bambu Restaurant – Asian Oriental Cuisine including sushi, stir fry's and more.
Viva Mexico Restaurant – Mexican Cuisine with tasty Queso and more.
Ribs & More Restaurant – Steakhouse, ribs, a carnivores dream come true.
My wife and I sampled a bit of everything and the food was top notch. A huge thumbs up to the catering provided by the resort for my sisters wedding. Without a doubt one of the best wedding dining experiences I've ever had with fresh salads, vegetables, Mexican inspired dishes, and proteins including chorizo, lamb, steak, and pork chops. When have you ever seen that many options at a wedding buffet?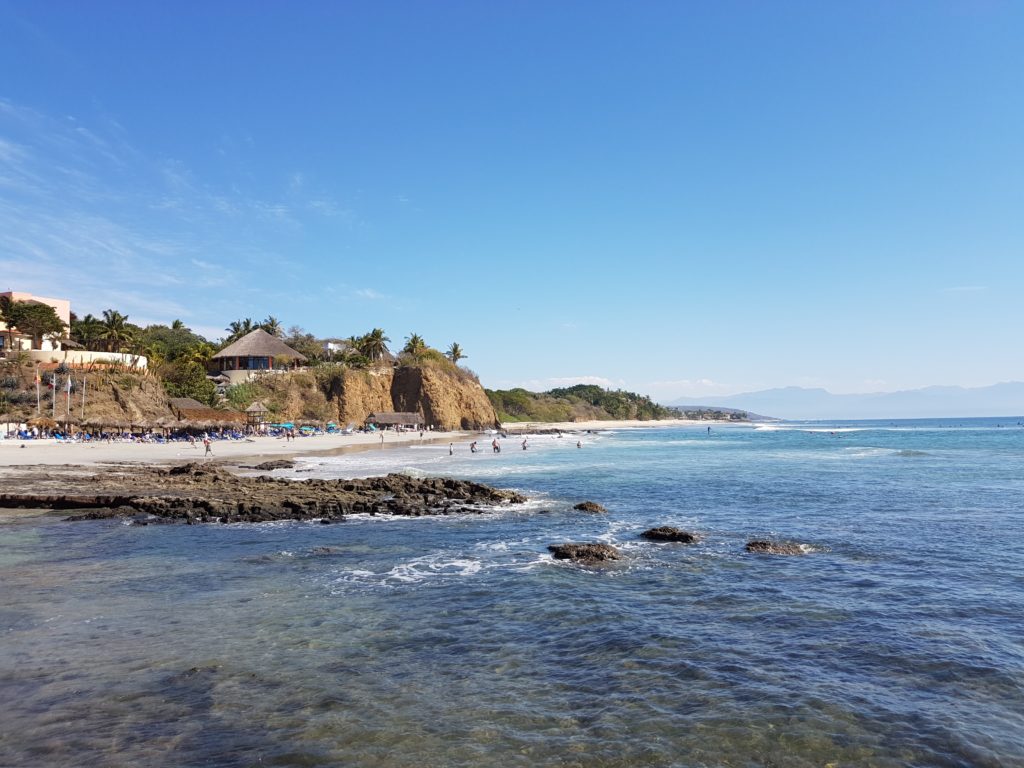 The beach at Grand Palladium Vallarta Resort & Spa
A stunning sandy beach with breaking waves, perfect for surfing, will keep you entertained for hours. Beach chairs surround a shady beach bar. Long board, Stand Up Paddle Boards, Kayaks and Umbrella rentals are all available from their rental shack for free. Their staff will even give you a quick training session and walk through to ensure you're not heading out to sea blind.
There are rocky outcroppings great for exploring and checking out some of the natural wildlife that call the shores of Grand Palladium home, including crabs, fish, and countless species of birds. During low tide you can easily walk the beach and explore some hidden beaches nearby, just be sure to watch the tide.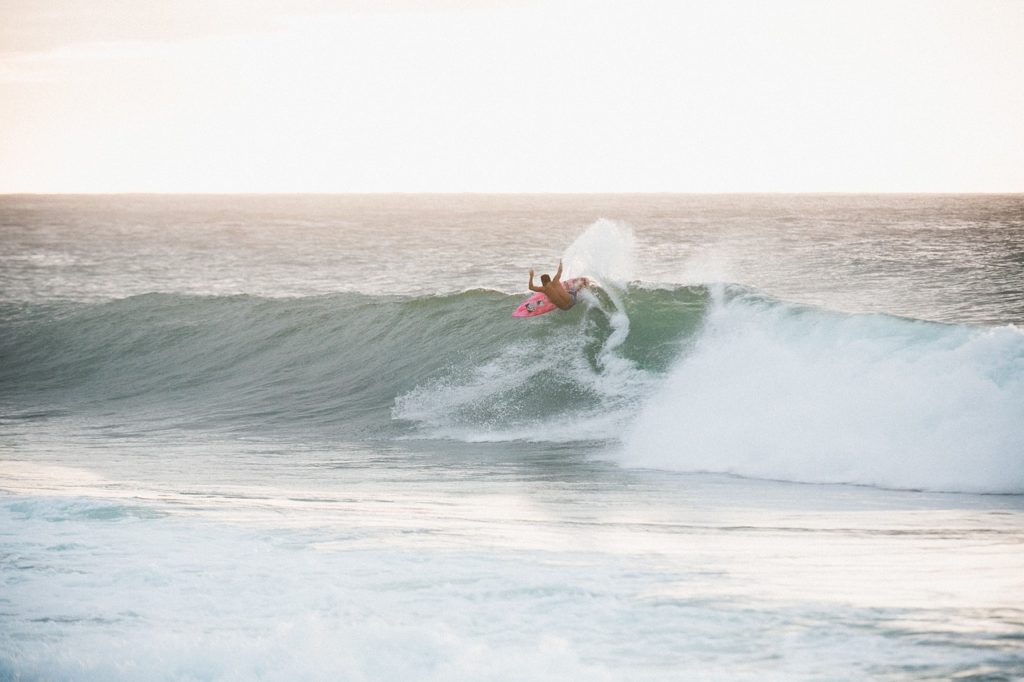 A surfer friendly resort
Whether you're a beginner or call yourself the next Kelly Slater, the Grand Palladium Vallarta Resort & Spa is situated in a great part of Mexico rich in surf and surf culture. The beach at Grand Palladium has some great small-mid size waves that break far enough from the rocks to ensure even beginners aren't going to get too beat up. Or take a quick trip out to Sayulita, a cute little beach bum town with some great shopping and a superb beach with even more surfing. Sayulita is a 25 minute drive by taxi (~350 pesos).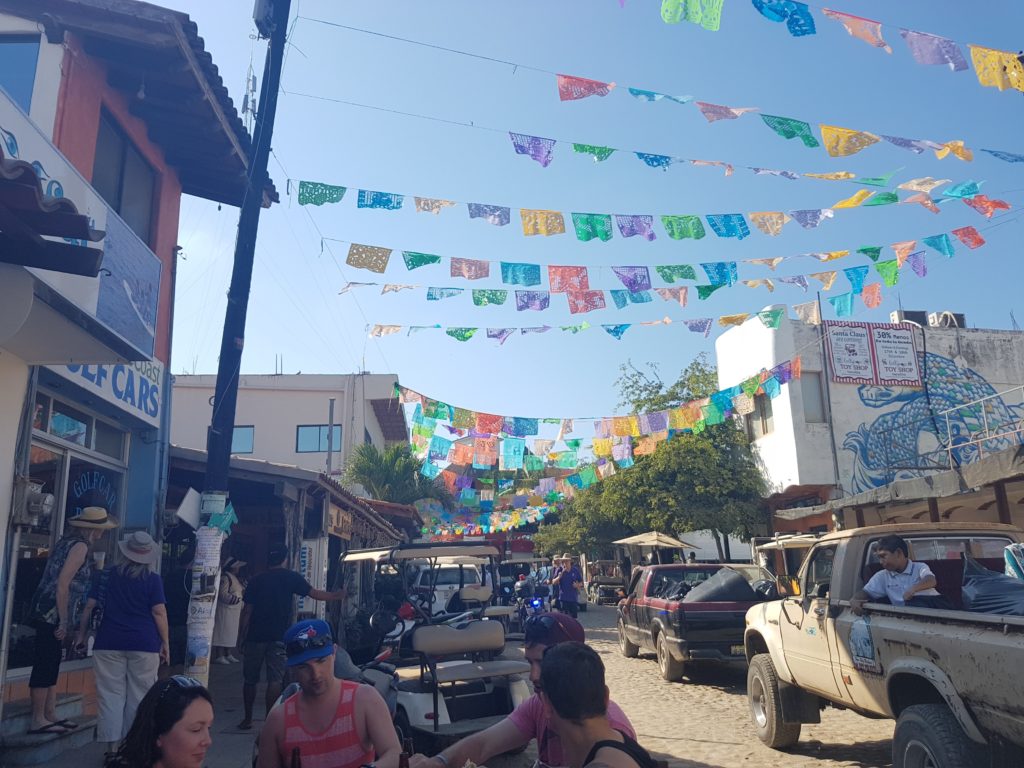 Experiences and activities
Whether you're wanting to swim with the dolphins, sail to an island, surf Mexican beaches, zipline through a canyon, or explore nearby towns, Grand Palladium Vallarta Resort & Spa has plenty of activities for people from all walks of life. They even have a conservation zoo in the resort with a couple of monkeys, an aligator, an emu, and countless other cute and quirky animals.
I'd recommend checking out Sayulita. It's a fun little town and a great place to see a different part of Mexico outside of the gates of the resort. On top of that it provides a great place to shop, and practice your Español. I spent a couple of weeks on Duolingo to brush up on my Spanish and I felt completely at ease asking for the bill, ordering food, and asking for directions.
Would I recommend Grand Palladium? Absolutely!
I wish I could come up with more complaints to balance this whole review out, but I can't think of anything I didn't like about my stay at Grand Palladium. The drinks were cold, the food was tasty, my guts agreed with everything I consumed, the people were friendly, the weather was great. I guess the only gripe is just the pool chair and beach chair hogs, but that's a common problem at every resort I've been to. All in all whether you're planning a surf & stay, a destination wedding, or simply a winter holiday, Grand Palladium is a superb choice for a luxury vacation.
Visit their Website to book today or book a vacation through Air Transat or WestJet Vacations.