Four Amazing Day Trips In And Around Tokyo, Japan
Tokyo is a monstrous city. Home to Godzilla, bento's, and one of the worlds largest populations. Deciding where you're going to visit during a visit to this amazing city can be diffucult. So to help with planning I wanted to share some of my favourite destinations that make for a great day trip. You might be surprised that despite having such a rock solid transit system, you'll end up walking more than you might imagine. So plan to bring good walking shoes no matter what!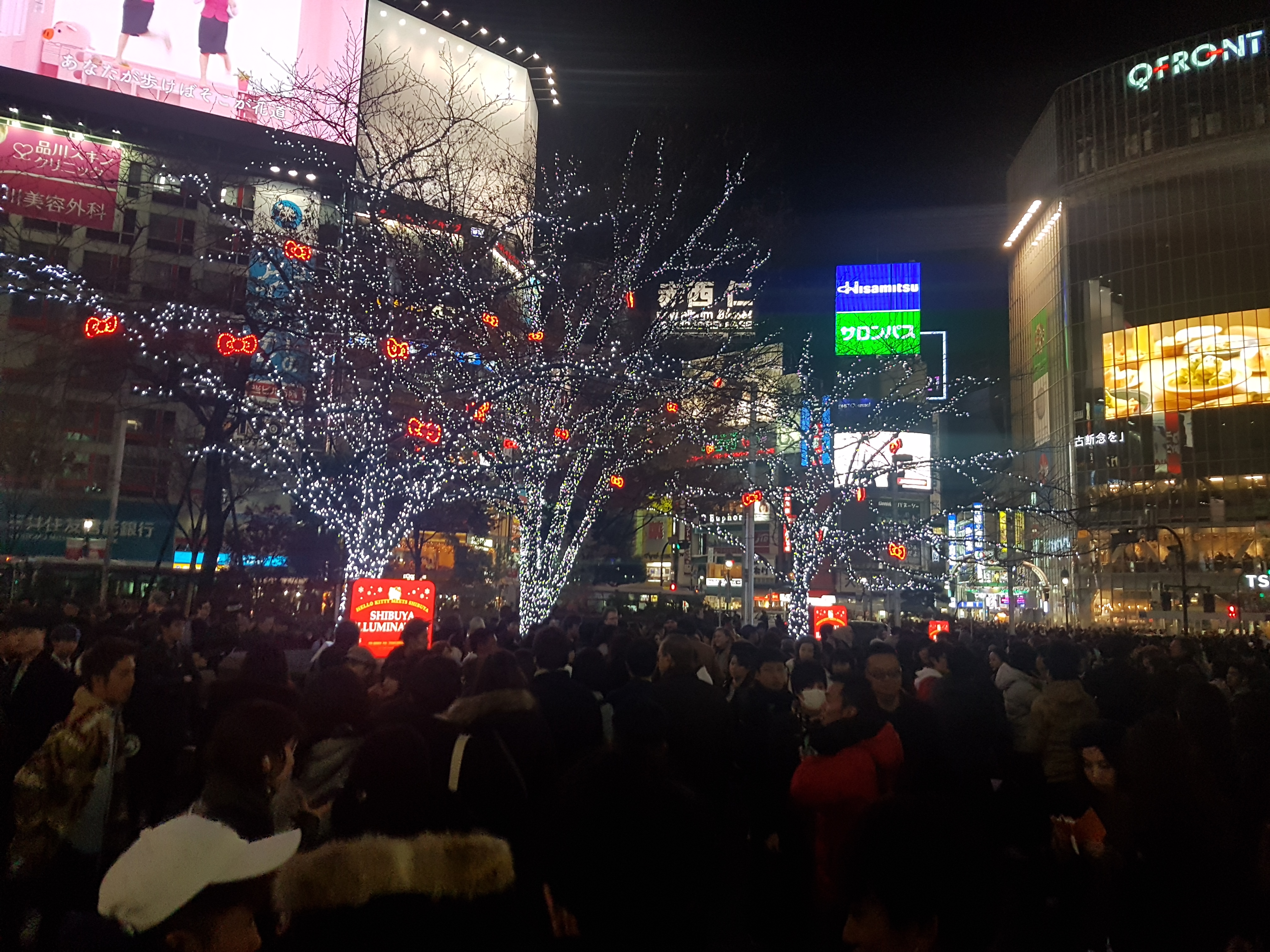 Shibuya
Shibuya is always high on lists like these for good reason. It's fast paced, busy, and filled with bright lights and activity. Getting off the train at Shibuya station can be a bit of a rodeo. But match the local's pace and you'll get along just fine. Visit Hatchiko exit to grab a photo of the famous landmark dedicated to an adorable story of a loyal dog that kept riding the train to Shibuya, even after his owner had passed. The city created this monument to him, conveniently located beside Shibuya crossing. The TV/Movie famous crossing that looks like pure utter chaos but somehow works.
Consider getting away from the crowds, walk 10 minutes away from Shibuya crossing towards south Shibuya for a ton of small local restaurants and izakayas. It helps to speak some Japanese here. Or head towards the bright lights and discover the tourist part of Shibuya. Great for a night out of eating, drinking, and dancing.
Plan on spending lots? Get a good travel credit card
Some of the best options for rewards credit cards available to Canadian travelers are listed here, be sure to plan accordingly and find a card with good rates and rewards. They can make a huge difference when traveling and shopping abroad.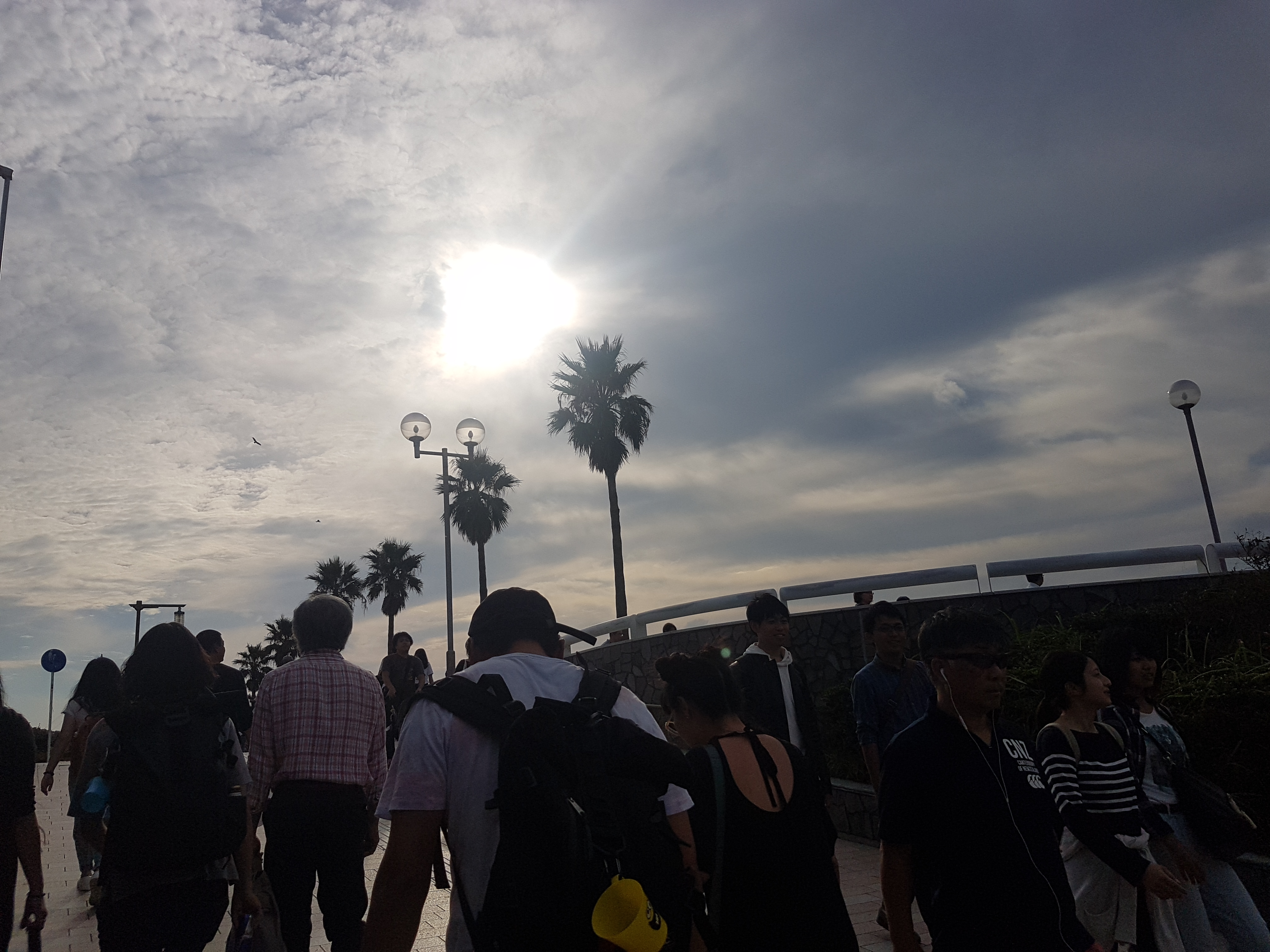 Enoshima
If you're a fan of fresh caught seafood, beautiful gardens, temples, breathtaking sunsets, and heights, you're going to love Enoshima. This cute little island town is located south of Tokyo. The train will take a couple of hours to get to but you'll find it's quiet the entire way.
You'll find the weather much more mild down in these parts, and the beaches surrounding the island make for a great place to cool off in the summer. This place picks up during the weekends, but it's well worth the trip out of Tokyo.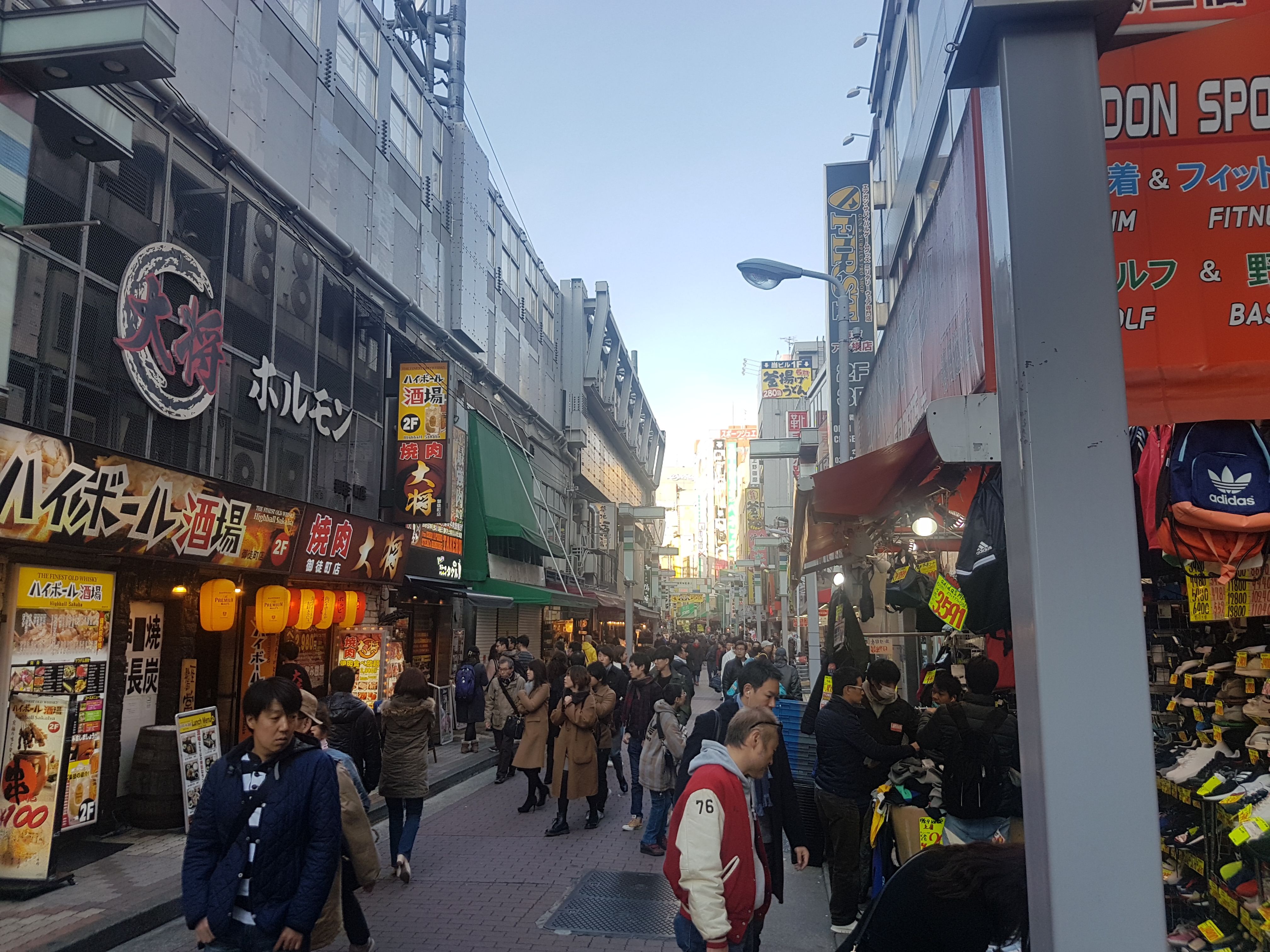 Central Ueno
Looking for some authentic Japanese restaurants? Streets filled with new smells, people scurrying from street to street exploring, shopping, eating, and drinking. Central Ueno is filled with places to hang out and spend the day. Ueno is conveniently located near central Tokyo, meaning it's accessible no matter where you're staying.
Discover the nearby parks, museums, shopping, and don't forget to check out the Skytree. This massive building offers some breathtaking views of Tokyo. It gives you a great idea of the sheet scale of this city. Sometimes it's hard to tell just how big it is walking through the streets. But get high and you'll be blown away.