Experience Luxury Resorts Au Natural at these High End Nude Resorts
Imagine going on vacation and not having to worry about what you are going to wear, what outfits you need to bring and whether you have everything that you will need. Without those worries, you would most likely be able to enjoy the planning and packing process of the trip much more.
Well, you can forget about all of those worries when you decide to vacation au natural at one of these high end nude luxury resorts. Whether you're after that tan line free look, or just like the idea of letting it all hang out, these Clothing Optional Resorts are going to be memorable to say the least.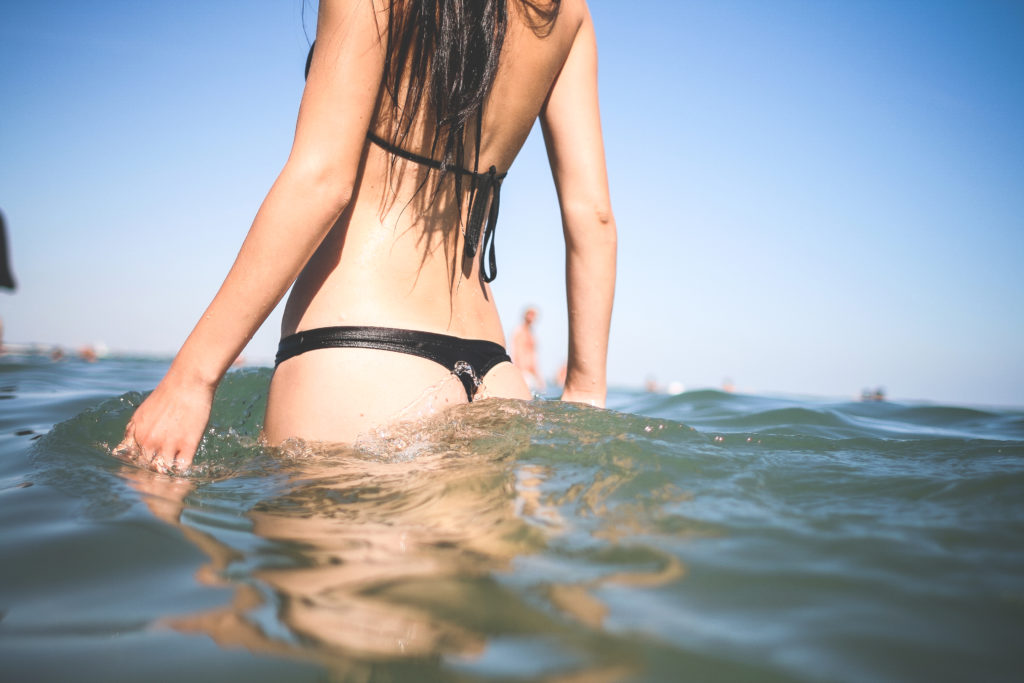 Hidden Beach Resort
No one needs to worry about clothing when visiting the Hidden Beach Resort in the Caribbean. This resort was opened so that people can experience the freedom of nudity all day long, no matter what they are doing. Every suite or villa has a breathtaking view, king size bed, Jacuzzi and twenty-four-hour room service. There are plenty of activities happening every day at the resort including water volleyball, trivia time, question of the day, hot tub party, lazy game and bingo. Each night, there is a different theme to get everyone into a party mood. On Mondays, guests can karaoke all night long and on Wednesdays, everyone can go retro while listening to the live band perform.
Visit Hidden Beach Resort Website
---
Desire Riviera Maya Pearl Swingers Resort
The Desire Riviera Maya Pearl Resort is a couples only resort that is located on the beaches of Puerto Morelos. This is an all-inclusive resort, so most of the activities are included in the price of the stay. In the playroom, couples can mingle with other couples on the erotic playground. Inside the Jacuzzi Lounge, couples can meet privately and fulfill any fantasies that they wish. Adult entertainment is taken to the next level at this resort and couples are invited to participate in workshops, events and theme nights to enhance their experiences.
This swingers friendly resort is perfect for those with open relationships.
Visit Desire Riviera's Website
---
Hedonism II Resort
Hedonism II Resort is in Negril, Jamaica and it is the perfect place to go to escape from the inhibitions of everyone else. There are two hundred and eight luxurious rooms at this resort and each one has been designed to match the natural landscape of the outdoors. Each room has a private terrace with a view of either the ocean or the jungle, plus a Jacuzzi to relax in. There are two sides to this resort so that they can accommodate every guest. Guests who are not comfortable being nude all of the time may want to stay on the side with the clothing optional beach and gardens, however everyone is welcome to wander around the entire resort at any time. The resort has a variety of watersports available including sailing and PADI scuba diving. Guests can also sail on a catamaran, snorkel in the secret underwater caves and sunbath on one of the secluded private beaches.
---
Nude Resorts Growing In Popularity
Going au natural is becoming more popular as people are beginning to stop worrying about how they look and concentrate more on how they feel. With more people opting to show more skin in their day to day, it's a somewhat natural progression to thinking "I wonder if I would be brave enough to be naked in public". These resorts allow guests to be themselves in a luxurious environment where they can have fun without the worry. They're the perfect adults only getaway.
Have you ever stayed at a Nude Resort? Share your story below in the comments!